The Diary window allows recording of future appointments, with the facility for popup reminders at specified intervals beforehand if required.
Diary Events are assigned Labels (such as Business, Private, Phone Call) each of which is shown with a characteristic background colour for easy identification. Labels may be added and amended from Configuration

Edit Diary Labels For more details, see the graphic below.
Meeting Requests (as they are called by Outlook) can be sent - right-click on an event and select Send To, see below. A Diary event will be created when they are received by MailCOPA or Outlook.
The setting under General Preferences can be used to start MailCOPA with the diary open.
The Diary can be synchronised with your Google Calendar - see the Settings tab below.
Click on a HotSpot on the images below for further information.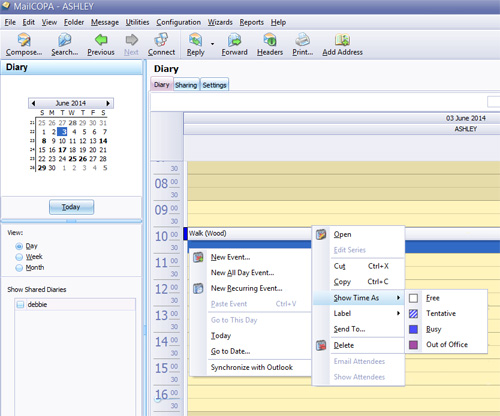 Add or Edit a Diary Event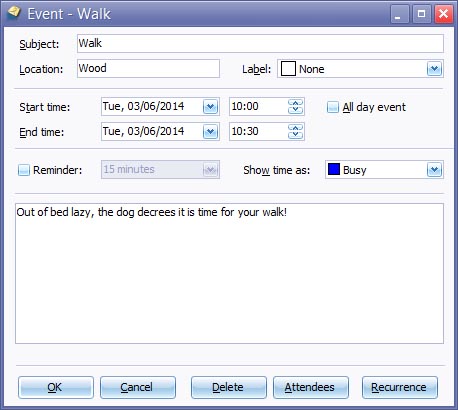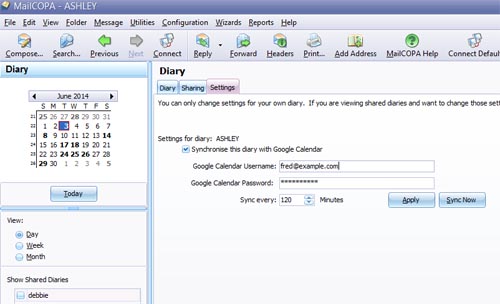 These can be configured from the menu: Configuration

Edit Diary Labels