The User Details Window, accessed from Configuration

User/Account Details, allows you to create new MailCOPA Users, and set & change their preferences.
When installed, MailCOPA creates a default user called root. The root user is classed as a Super User, and this will allow access to all areas of MailCOPA. Only Super Users can create new users, and alter the configuration for other users.
All MailCOPA User Details will be the same whatever machine that MailCOPA User logs in from, and whatever the Windows User is in use.
Please click on a relevant area of the images below for further information.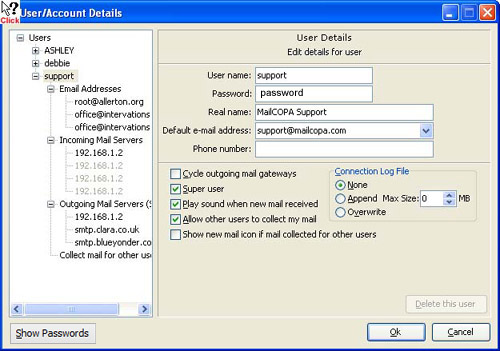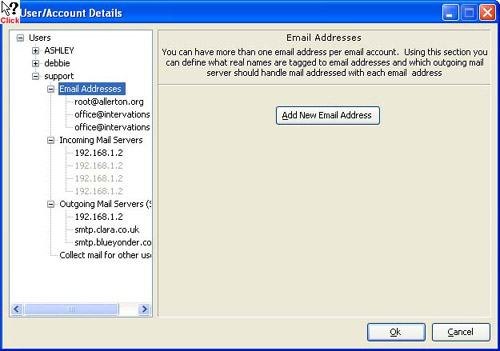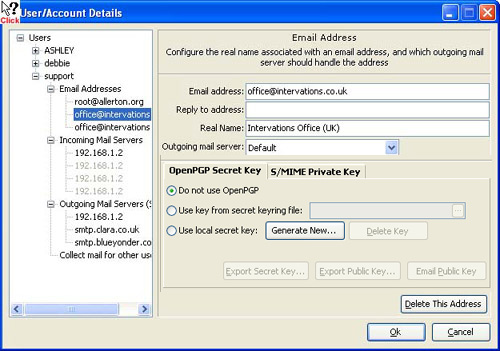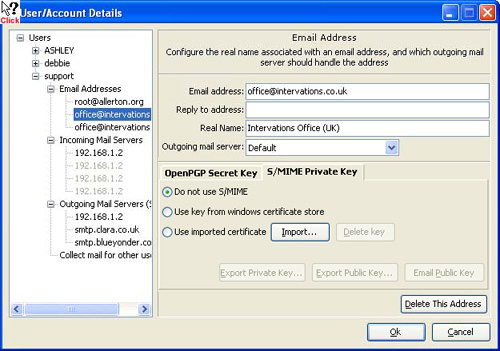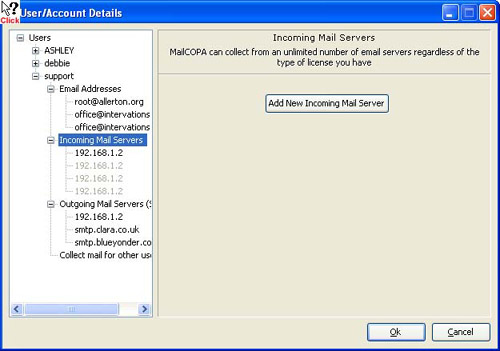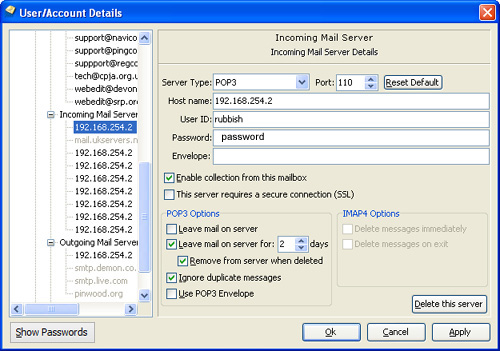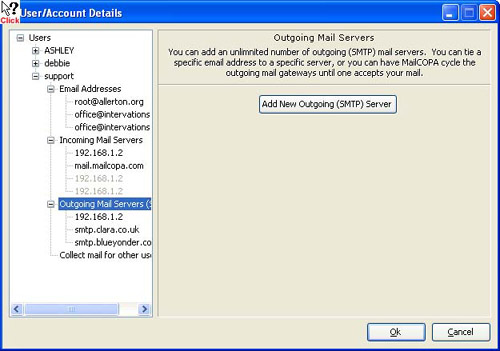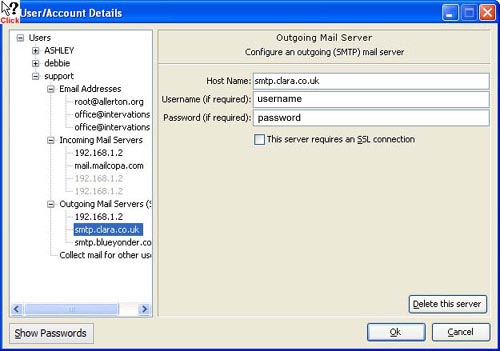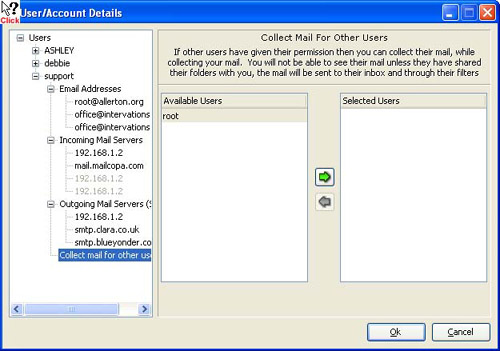 Host Name
If you are using a POP3 account then you must specify your host server. eg mail.myserver.co.uk. The host can also be specified as an IP Address. eg 192.168.10.1, though if you are accessing a server on the Internet, it is better to use its name, as its IP Address might change without warning. Also, the name may relate to a group of machines which will be accessed differently depending on such things as loading. The name will always find the server.
Mail originally addressed to several different addresses (sometimes through mail aliases) may end up in the same POP3 mailbox, and this "envelope line" can indicate the original address for which a message was intended, and thus the MailCOPA user to which you want it directed.

Several formats exist, such as:

Delivered-To: fred@somewhere.com
Envelope-To: fred@somewhere.com
X-Envelope: fred@somewhere.com

If messages you receive contain such header lines, insert the version that occurs in messages that you wish to be passed directly to this mailbox.

If this field is left empty, this facility will be ignored.